Driving Around Belvidere . . . and beyond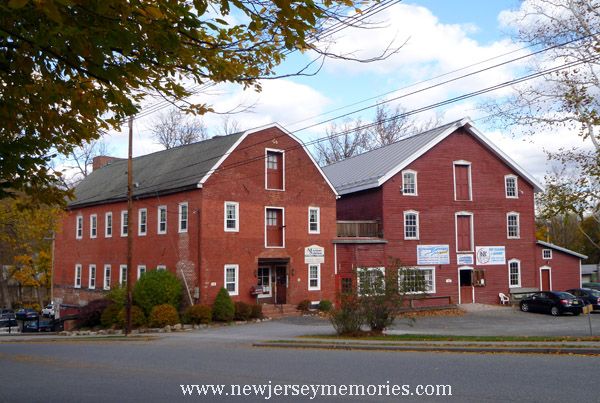 The Twin Mills of Belvidere, New Jersey
Last week I showed you the town square of Belvidere, New Jersey, including the Shoe Tree Oak.
This week I'm showing off some interesting buildings that we discovered in Belvidere as we drove around the town.
First up, The Twin Mills of Belvidere: The Major Robert Hoops and the Red Frame Mill. The Robert Hoops Mill was built in 1790 by Hoops for felt but later converted to a gristmill. The Red Frame Mill was also a gristmill, but owned by someone else.
As a Belvidere, NJ website says:
For many years in the 1900's, the mill and the adjacent Red Frame Mill were both operating simultaneously and independently of each other as feed mills.
I love the little matching mailbox in front, to the left of the window. At least that's what I think it is.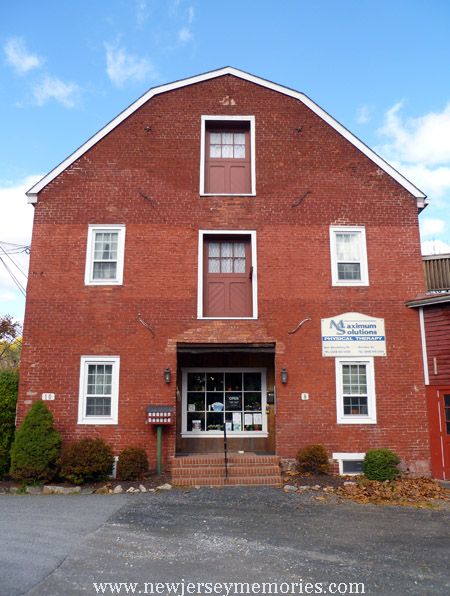 Robert Hoops Mill, Belvidere, New Jersey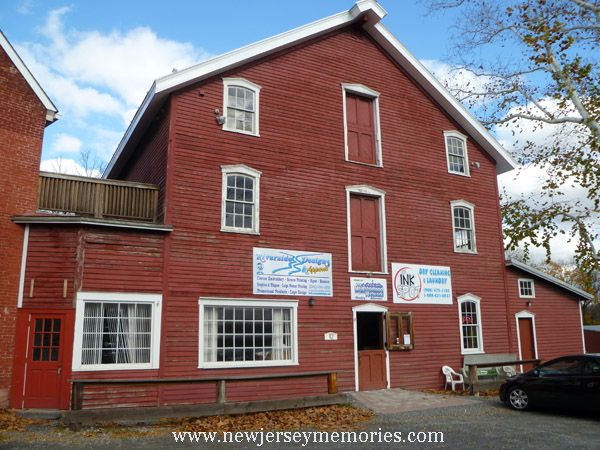 Red Frame Mill, Belvidere, New Jersey
The town clock:
Belvidere, New Jersey Town Clock
The Hotel Belvidere was established in 1831: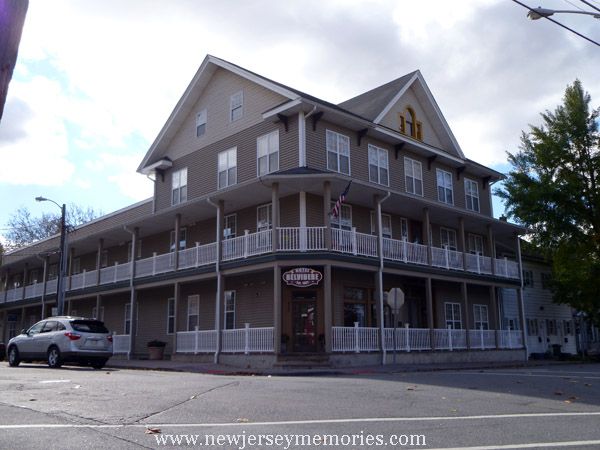 The Hotel Belvidere, Belvidere, New Jersey
We then drove down Water Street and ended up on the Riverton-Belvidere Bridge, driving over the Delaware River. These last few photos were taken from inside the car.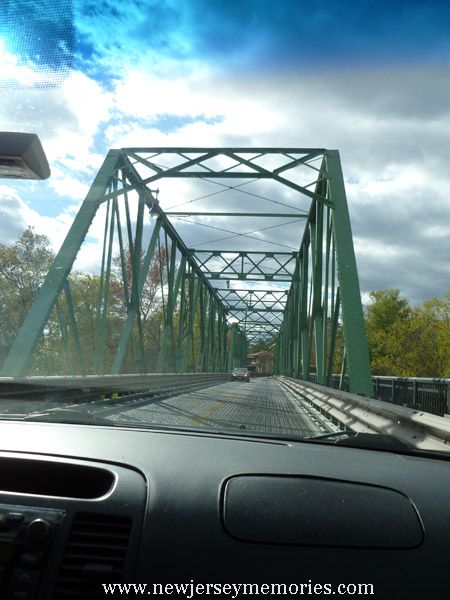 Riverton-Belvidere Bridge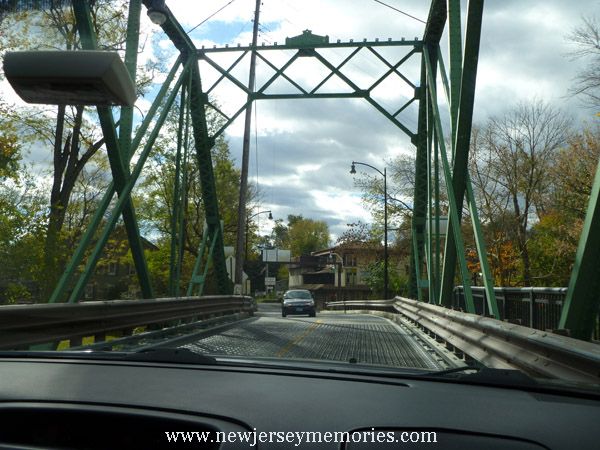 Riverton-Belvidere Bridge
Riverton, Pennsylvania (Lower Bethel Township)
We found ourselves in Riverton, Pennsylvania, a part of Lower Bethel Township, Pennsylvania.
It looked like an interesting town to explore one day, but it was getting late and we drove back to New Jersey, admiring the Delaware River as we drove over it.
The Delaware River from the Riverton-Belvidere Bridge
We liked Belvidere so much we decided to come back another day. I'll have those photos next week!
Check out all my posts on Belvidere!
Please check out my Tumblr

!
Linking up to:
Our World Tuesday
Wordless Wednesday
Outdoor Wednesday
Have a wonderful week and Happy Thanksgiving!
****************
P.S. I love comments and will answer back, but some WordPress blogs simply refuse to post my comments for some reason, even when I try with Twitter. I don't know why. I also cannot comment on blogs that only accept Google+ comments.
Thanks for visiting New Jersey Memories!