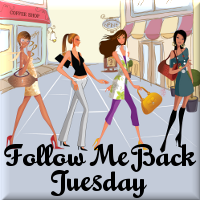 It's Tuesday and time for Follow Me Back, Tuesday! It's a Blog Hop! This is when bloggers meet other bloggers and follow them! It's a great way to make new bloggy friends!
Follow me and I'll follow you back!
If you want to join the party, just click here
!